How to Find the Right Dermatologist to Treat Your Psoriasis
Maybe you have a referral list from your primary care doctor, or a few recommendations from family or friends. In your search for a good dermatologist, those are great starting points. But it takes more than that to find the right person to advise and support you throughout your psoriasis treatment journey. Here are a few things to look for in a dermatologist to know they'll provide you a high quality of care.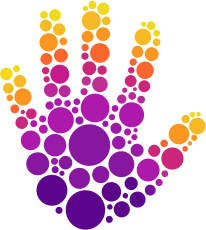 To read more articles like this, get advice from
experts and meet others like you, join Kopa (for free!)
Board Certification
For 25-year-old Flora Jennings from Washington County, Maryland, the first step was to check credentials. Any doctor with a medical degree can start a dermatology practice, but board certification by the American Board of Dermatology (ABD) is the gold standard for the industry. To become board-certified, doctors must undergo dermatology-specific training and pass an exam. Basically, board certification is an extra step some doctors take to show their commitment to being at the top of their profession and delivering the highest level of care to their patients.
Most derms have websites nowadays and all their credentials should be listed there. You can also search on Certification Matters by popping your doc's first name, last name and state into the fields and selecting "Dermatology" from the dropdown box. Another useful website is Healthgrades, which lets you check a doctor's credentials and experience. Some health insurance companies offer this information for in-network doctors, as well.
Specialization in Psoriasis
Board-certified dermatologist Debra Jaliman, M.D., who has a private practice in New York City, suggests that someone with psoriasis should look for a dermatologist who focuses on that condition. "A dermatologist who specializes in psoriasis will be up to speed with the latest research and scientific developments," she says. "They're also more likely to have direct experience with patients who've tried a wide range of treatments, including biologics, which are different than traditional systemic drugs."
Medical Center Affiliation
Jaliman also recommends finding a dermatologist who is affiliated with a major medical center, especially if your psoriasis is severe or resistant to many types of treatment. "These dermatologists will often be involved in clinical trials with the latest research, and patients can sometimes be a part of the research studies," Jaliman explains.
Bedside Manner
It wasn't only the framed ABD certificate on the wall of her derm's office that reassured Flora that he was the right fit. "When I'm at an appointment, I never feel rushed," she says. "He never looks at the clock. I know he's busy and has a packed schedule every day, but when I'm there I feel like I have his undivided attention—for as long as I need it." Feeling valued as a patient is always important—but can be even more of a factor when you have a condition like psoriasis that can have far-reaching mental effects in addition to physical symptoms.
Flora recalls the evening she realized her dermatologist was a keeper. "He has an on-call service for emergencies after hours," she says. "I phoned one evening because I had an allergic reaction to a treatment, and he gave me great advice. Then he called me back two hours later to check how I was doing. I really felt like he'd gone above and beyond the call of duty, and it made me feel valued as a patient. For me, it's simple: The best dermatologist is one who cares."
Not Pushy but Willing to Test Things Out
After seeing a couple of dermatologists who tried to push treatments that didn't seem the right choice for her, Marie Barton, 37, who lives in Miami, Florida, realized what she needed was a doctor who put her health and well‑being before their bank balance. "It's sad but true," says Marie, that some dermatologists may be biased toward certain products or treatments. If you get the feeling your doctor isn't being objective enough in their recommendations, you may want to move on to someone who's less pushy.
However, it's a good sign if your dermatologist wants you to try a wide range of product samples, Marie adds. "My derm always has boxes of trial sizes of new topical treatments, and she gives me anything she thinks might work for my skin. Prescriptions are expensive, so I appreciate the chance to try something out before I make the financial commitment. Marie suggests asking your dermatologist if samples are available—most of them have a ready supply.
Finally, be prepared to have to "try out" more than one dermatologist. "It took me a few years to find the right hairstylist," Flora says. "It would be crazy if I didn't put the same effort into finding a dermatologist who really understands what my priorities are and works with me to resolve my particular skin issues."
You May Also Like: