How to Stop Missing Doses of Your Oral Medication
Medically reviewed by Allison Truong, M.D.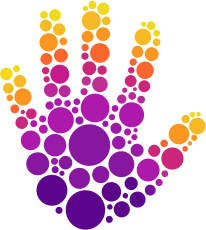 To read more articles like this, get advice from
experts and meet others like you, join Kopa (for free!)
If you've been prescribed an oral medication to help you manage a chronic condition, you might find it hard to keep up with the doses. But in order to get the most out of your medication, it's important to take it as directed. "When you're prescribed a medication, it's in your best interest to take it exactly as it's been prescribed," says Elizabeth Schulman, M.D., a rheumatologist at the Hospital for Special Surgery in New York City. "That's the best way for us to gauge how well the medication is working."
And, with many conditions, it's not only taking the medication when you're first diagnosed that's important, but sticking with it long-term to control symptoms, says Tina Bhutani, M.D., an assistant professor in the Department of Dermatology at the University of California San Francisco (UCSF) and co-director of the UCSF Psoriasis and Skin Treatment Center.
What Stops Some People from Taking Their Pills
"Overall, with orals, there doesn't tend to be as much of an adherence issue [as there is with some other types of medication]," says Bhutani. "The drugs [tend to] work well, so people are motivated to continue taking them."
That said, certain things may make it more difficult to stick to your oral treatment, such as:
Unclear directions. It can be hard to keep the instructions straight, says Schulman, especially if you take multiple medications. Some doses should be separated by time; or certain oral medications should be taken on an empty stomach or with food. Those stipulations might get in the way of taking it regularly and as directed.
Side effects. "Orals can be harder to tolerate compared to other medications," says Bhutani, "as they can bring about issues like nausea or upset stomach." That may discourage some people from keeping up with their doses.
Cost. Certain brand-name drugs can be expensive, and if you can't afford the meds, then you're not likely to refill the prescription.
Forgetfulness. "People's lives are busy—they may not remember to take medications," says Schulman. "Especially if you have an afternoon or evening dose—those are often more easily missed."
Tips for Taking Oral Medications Properly
Remembering to take your medications as directed can not only help you control your condition, but also reduce your risk of related health complications and improve your quality of life. And you can take steps that will help you stay on top of your oral treatment.
Clear up confusion. "If you have any question or concerns, be forthright and address them with your healthcare provider," explains Schulman. "Medications can be complicated, and oftentimes there's not much time during your visit. So, ask any questions or clarifications, and make sure you're on the same page with your doctor."
It's also important to check with your pharmacist for any drug interactions with any current medications you're taking and to see if there is anything you should avoid eating or drinking with the newly prescribed medication. For example, certain medications are less effective when taken with milk or grapefruit juice.
Monitor for side effects. Talk to your doctor about which side effects you can expect. They'll be able to discuss the most common side effects and the most severe potential side effects of the prescribed medication. Keep in mind that in clinical trials, there may have been rarer symptoms reported. For more information on this data, you can review the medication insert included within prescription bottles or refer to the drug manufacturer's website.
While you're taking the medication, take note of any symptoms you're experiencing. Be sure to discuss any side effects you experience with your doctor, who may recommend ways to cope, or potentially prescribe another medication if those side effects become too severe.
Sign up for a drug assistance program. If you're having trouble paying for your medications, talk to your doctor. Most drugs have generic options that cost less out-of-pocket; or, your doctor can recommend patient assistance programs to help you get prescribed medication at little to no cost. They can also work with you to see if there are authorizations your health insurance requires in order to approve higher-cost medications.
Use a pill organizer. You can find ones with compartments to store the doses for each day of the week or month. "Pill boxes organize your medications and take the thought out of it so you don't have to remember your pills," says Schulman. "Set up your pill box every Sunday to line up the week."
Set up phone reminders. "Patients who are tech savvy—especially busy parents or people who are working and have many things going on in their lives—have found success using alerts on their phone or different apps with medication reminders," adds Schulman.
Incorporate it into your routine. "Time your medications so you can associate taking them with another habit, like brushing your teeth," recommends Bhutani. You may choose to keep your pill bottle above the bathroom sink, for example, so it's handy at that time.
Don't run out. Sign up for automatic refills with your pharmacy, so you never run out of your medications, and consider having it delivered to your home.
"The most important thing is making sure the medication fits into your lifestyle, and it's not an extra burden," adds Schulman. "The more accessible it is, the more adherent you'll be."
Talk with Your Doctor
Make sure to talk to your doctor and educate yourself about your medication and why it's the best choice for you, to help you understand the importance of taking it.
And if you're ever questioning whether you should be taking your medication, talk to your doctor instead of just stopping altogether, says Bhutani.
"Most issues may have a workaround, or you can talk about switching medications," she says. "There are so many options—don't feel like there's no hope."
You May Also Like: