Kopa
Influencers with Psoriasis Share Their Favorite Skincare Tips and Products
When you have psoriasis, skincare is often top of mind. And you probably find yourself wondering, What's working for everyone else? So we asked for you!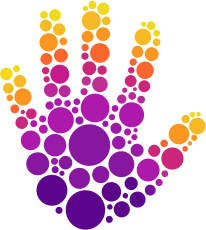 To read more articles like this, get advice from
experts and meet others like you, join Kopa (for free!)
We spoke to six women who not only have psoriasis, but who openly share their journeys with their followers. They divulged to us their favorite beauty and skincare tips for managing their psoriasis. The best part? Many of their favorite products can be found right in your kitchen.
"I like to use products that are very clean and free from harsh chemicals, such as pure jojoba and coconut oil, which I apply right to my skin during breakouts, in their natural form. It's best to keep it simple. I also soak every night in Dead Sea salts, which helps with removing the flakes and dead skin."
Ashley's Favorite Products: Dr. Bronner's Pure Castile Soap Unscented Body Wash, Timeless Organics Raw African Black Soap, Pacifica Super Green Detox Kale & Charcoal Facial Mask.
"I use an apple cider vinegar rinse for my scalp because that's where my flare-ups occur. I also cut sugar and processed carbs out of my diet!"
Ally's Favorite Product: Apple cider vinegar
Sabrina Skiles, Public Speaker, Writer and Psoriasis Advocate
"I use sulfate-free products in my hair because they tend to be the least irritating, and any products I use on my body need to be fragrance- and paraben-free too. I use a moisturizer that has oatmeal because that really seems to soothe my dry, itchy skin! For makeup, I use mineral-based since it's lightweight and easy to apply with a beauty blender."
Sabrina's Favorite Products: Fountain of Truth The Truth Insta-Face Lift Elixir, Aveeno Skin Relief Moisturizing Lotion, L'Oréal EverPure Sulfate/Free Color Care System Moisture Shampoo, bareMinerals Original Loose Powder Foundation SPF 15
Mia Plater Jones, Clothing Retailer and Instagrammer
"Coconut oil! I use this as a moisturizer and also put it into a bath and soak. Within 24 hours, my plaques look completely different and are much softer! I also use Clinique's 72-hour Moisture Surge as a primer under my foundation because girls with psoriasis know the struggle of cracked foundation! Dead Sea salt products are also lifesavers. I also believe fighting psoriasis happens from the inside out. A big trigger is stress, so doing yoga and meditating daily has helped me immensely."
Mia's Favorite Products: Clinique Moisture Surge 72-Hour Auto-Replenishing Hydrator, Dead Sea Spa Magik Skin Softener
"Moisturizing is the most crucial step to take to keep the scratch at bay. The best one I've used is still the almighty coconut oil. Coconut Oil is able to moisturize the skin very well because its particles are small and thus able to penetrate the skin layers better than other oils. Make sure you use an extra-virgin and unrefined one. Also, aloe vera gel is extremely soothing to the skin. If you cannot get fresh aloe vera, I recommend purchasing an unscented product to try to limit unnatural ingredients as much as possible."
Rocyie's Favorite Product: Suu Balm Gentle Moisturising Facial Cleanser
"My flare-ups mainly happen in my scalp, so I've found that keeping my hair down as opposed to putting it up seems to help, as when it's up in an unnatural direction, I seem to get more itch! I also use a moisturizing shampoo with natural ingredients."
Hayley's Favorite Product: Aveeno Active Naturals Pure Renewal Shampoo
You May Also Like: